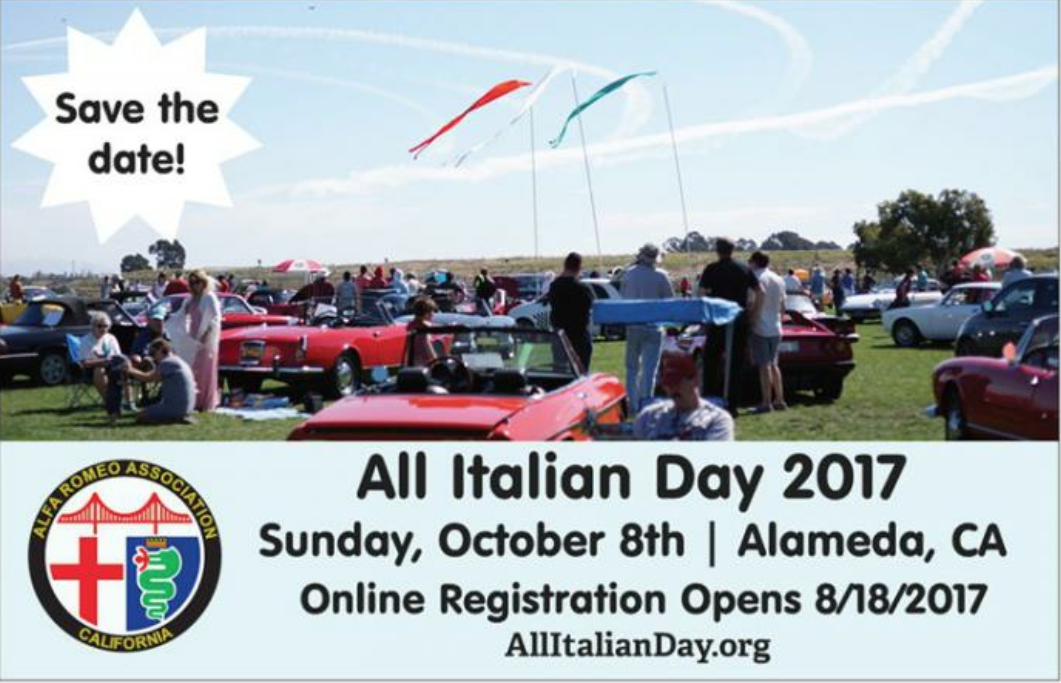 All Italian Day 2017
I randomly saw a flier for this event called "All Italian Day"
It was an event charity event that also celebrates the elements of Italian design.
It may have been my recent ride in the ALFA Romeo that opened up my universe to the idea of having an Italian car. None of that matters….  I was in and in order to prep myself for what I would see I decided to watch "Driving Dreams"
Driving Dreams is a great documentary  that interviews classic Italian designers from the 1950's to 1970's
These guys designed by feel and not by computers.
Once again Goldie was up for a road trip to Alameda for the show and of course a quick photo-0p. The city of Alameda loves old cars and would be a great backdrop for Italian cars
After a measly 5 dollar entry fee (for charity of course) I was in.  The first thing that hits you is a collection of classic new and old bikes.  I guess not everything is a classic, but being Italian, its definitely unique.
Vespa's, Lambretta's, Ducati's, Cagiva's and quite a  but I would give the bike award of the day to the Bimoto
Next as you move on to the cars . You notice a solid mix of the old obscure, vintage classics, 80′ s pop cars, and then brand new Ferrari's and Lambroghini's
The cars are setup in winding spiral.  So you can walk through the rows and see everything.
Like this 1980's Maserati.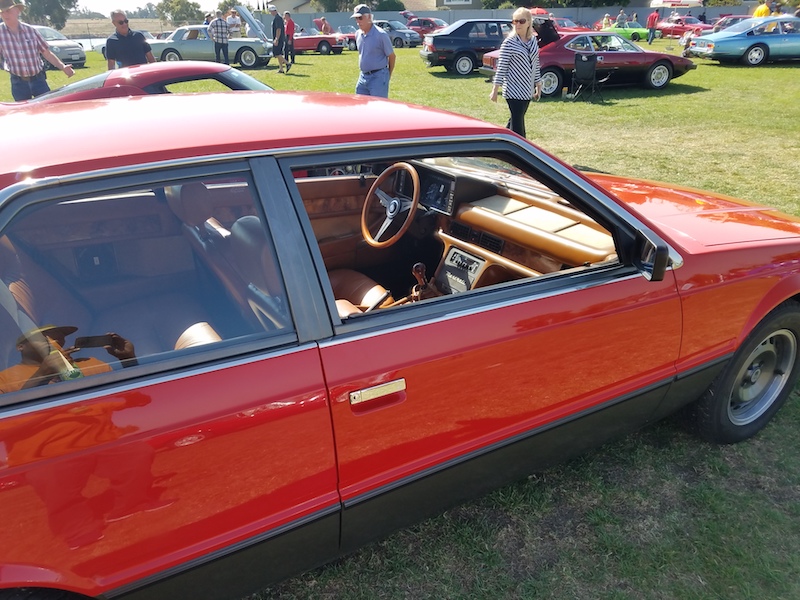 Or all of these bello bello  vehicles
This particular ALFA is has been rally prepped and by evidence of the stickers, has seen quite a few
Roll cage and all.
Look at that back drop. This crew knows how to put on a show!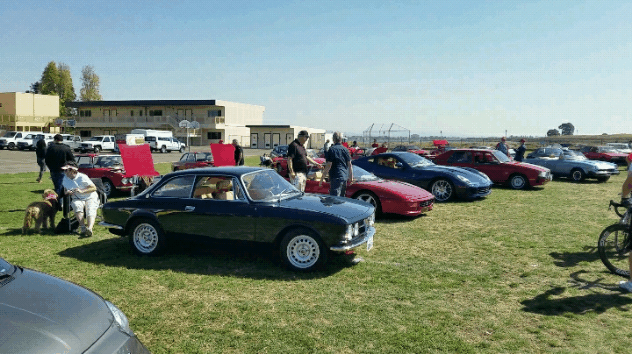 As the event DJ played opera music I decided this Fiat  Bertone would be best in show.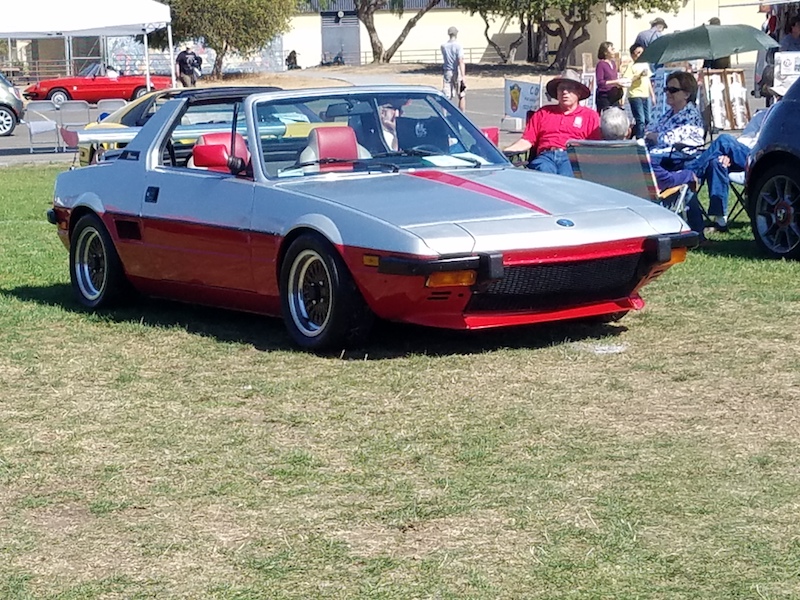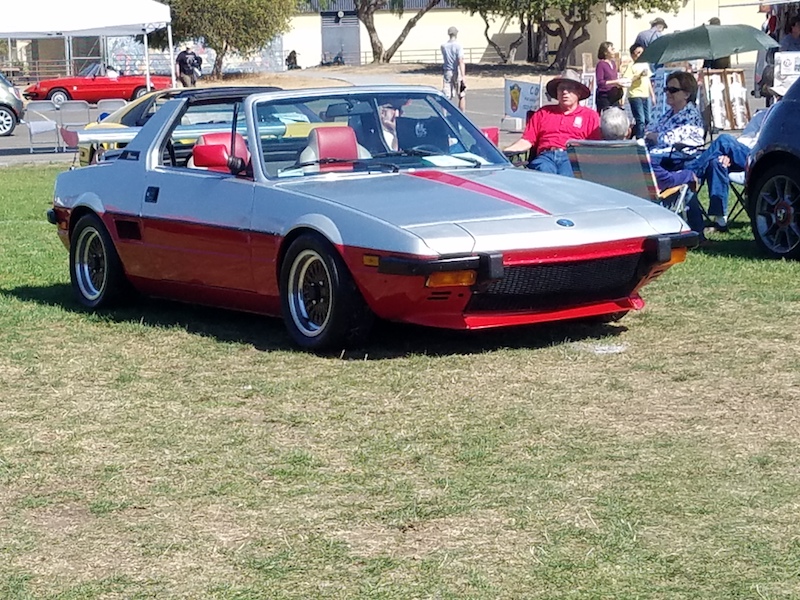 Share post: