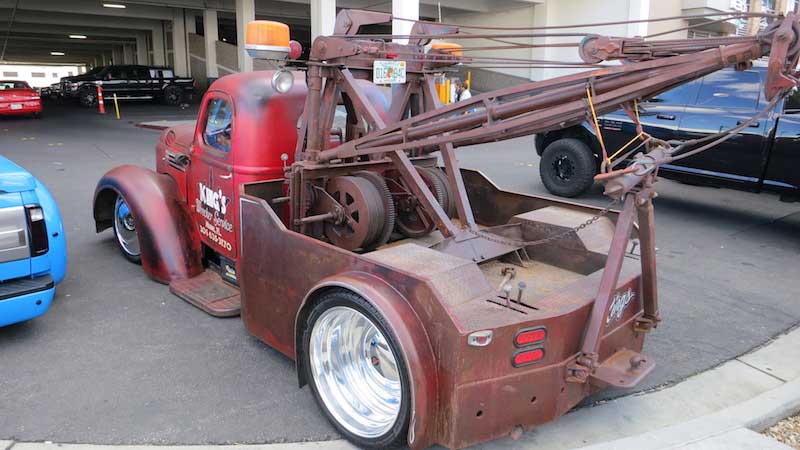 SEMA Show 2017
SEMA!
SEMA!
SEMA!
Edit: Skip the boring article below  blah blah inspirational blah blah cars blah blah had fun met a lot of people blah blah blah and just watch the video for what SEMA Show 2017 is like 
[embedyt] https://www.youtube.com/watch?v=6WBmyhWu1tg[/embedyt]
This was my first visit to the legendary SEMA event.  SEMA or the Specialty Equipment Market Association is a trade show that happens once a year in the city of Las Vegas.
I have been wanting to check it out for many many years.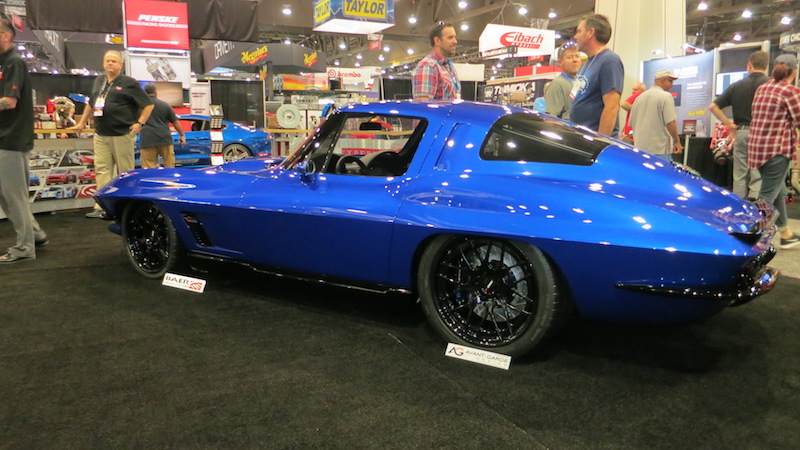 Its basically a showcase convention of aftermarket manufacturers.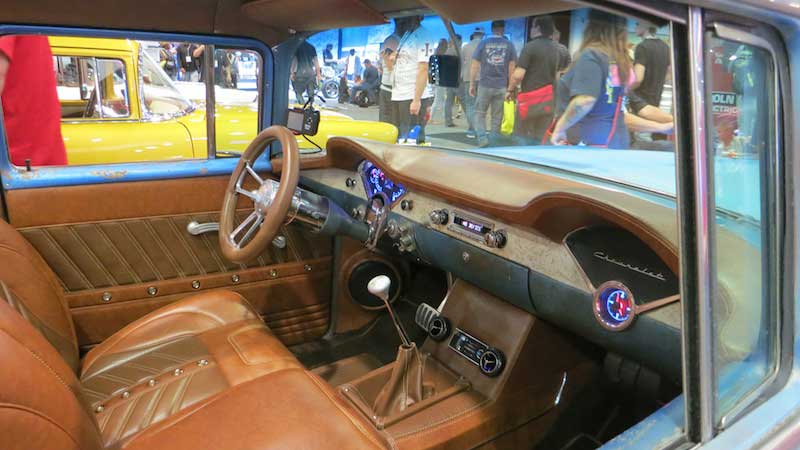 At the Las Vegas convention center which is a huge complex of three to four connected buildings.
There are cars inside, cars outside, and more trucks inside, and more trucks outside. Sports cars, lifted trucks,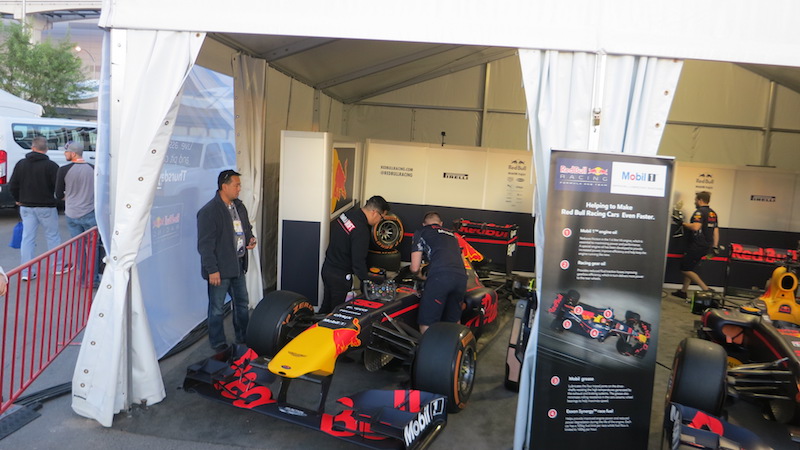 lowered trucks, race cars, offroad cars, offroad race cars, old cars, new cars made to look like old cars…..
The event is slightly overwhelming.  I was there 3 days and still did not see everything.
I literally discovered an entire building that I did not know was there on the last day .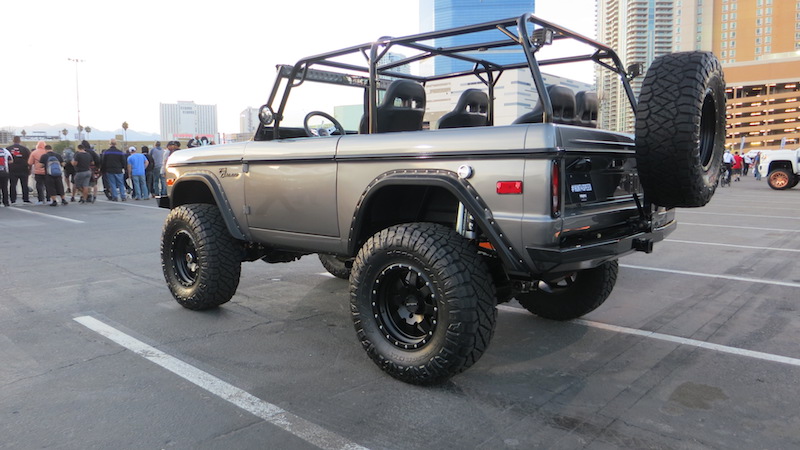 At a certain point I just decided accepted the fact that I would not be able to see everything and I would just enjoy what I was able to see with no FOMO.
Once I gave in to that idea, I was able to take it all in, in peace.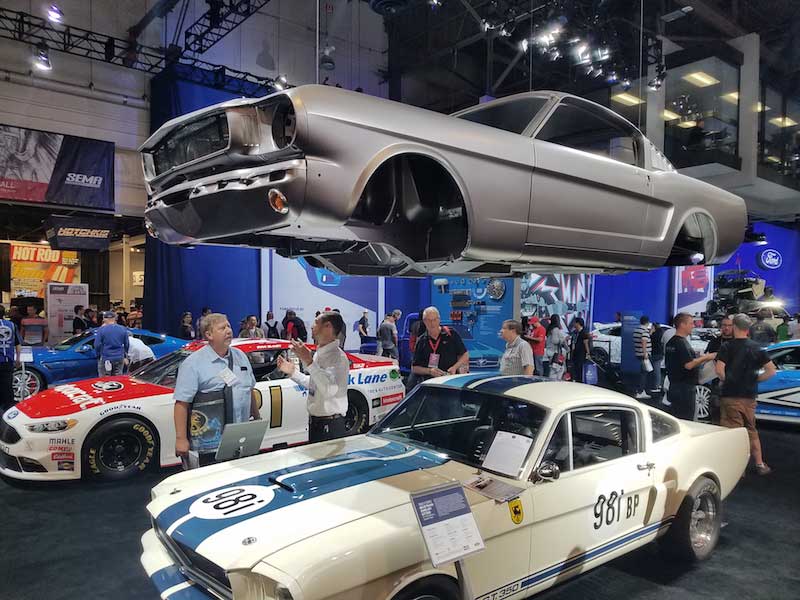 Highlights of the show included
The panels where I got to see people like the Engineering Explained guy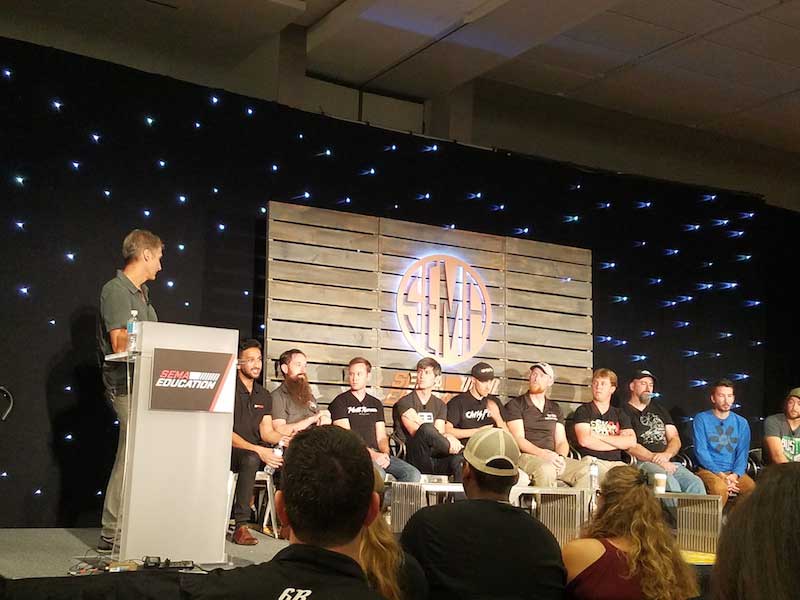 A drift ride in a BMW M3!!!!
Drifting in a car is what you think it is but then also not what you think.  It is incredibly jarring but at the same time smooth and controlled
Finally the best surprise and highlight of the show was meeting Magnus Walker. First I saw him at a panel and then randomly on the floor signing posters near his car.
I spoke to him briefly and went into a start struck phase of just repeating "Big Fan,, Big Fan Big Fan  I'm a Big Fan"  It was embarrassing but he was super cool.  I told him about Goldie my VW 1303 and he was just full of words of inspiration.  Get out and Drive is one of his motto's.  While it is about car culture.  It is really more than that.  Get out and Drive is also synonymous with Get out and Live.  Get out and Create,  Get out and Share, Get out and Help Others, Get out and Live,
So many great things about this convention.  On one hand It's about helping businesses network, connect, and improve performance. On the other hand its about nurturing that creative spirit and sharing it with others.
I took about a thousand photos but this one probably encompasses the convention.
Share post: