Laps around Sonoma Raceway!!
My CSRG Charity Race weekend was capped of by  a chance to ride a few laps in a vintage race car of my choosing.   Well a vintage ride that I could afford.  It was for charity but I kept my limit at 75 bucks.
Some of the top cars easily went for over $300.  I thought about this Datsun 510 that had spent the previous day tearing up the track, literally.   This beast was loud fast and cars new to move out of the way.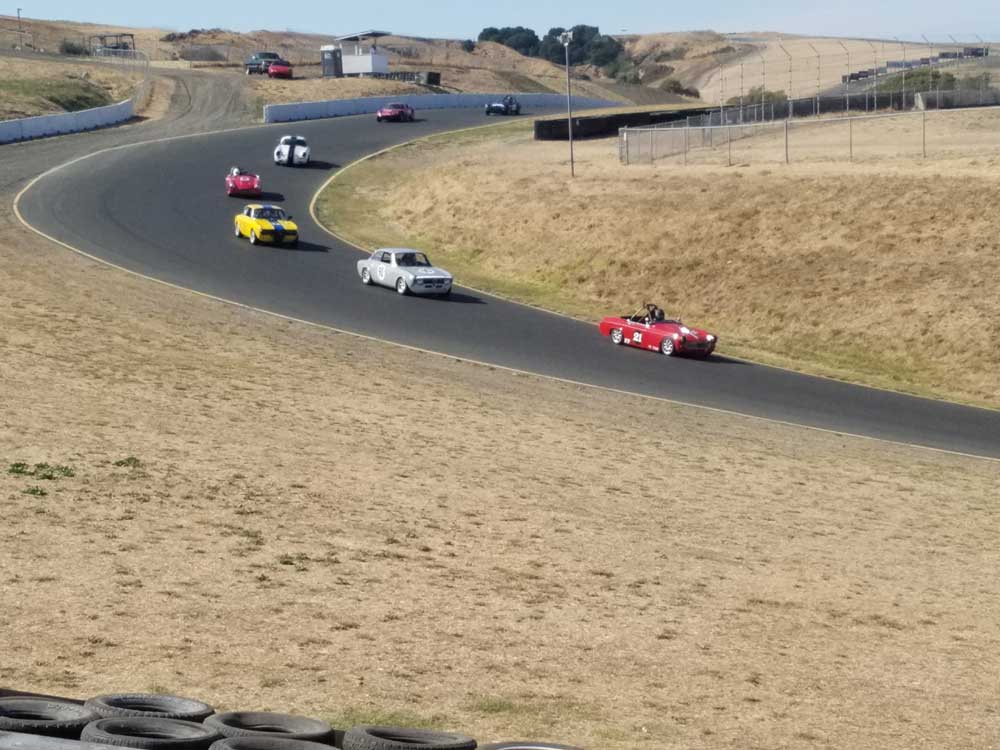 I'll admit I was little nervous so I decided to go with a car that was a bit middle of the pack, was exotic and none of my friends had one.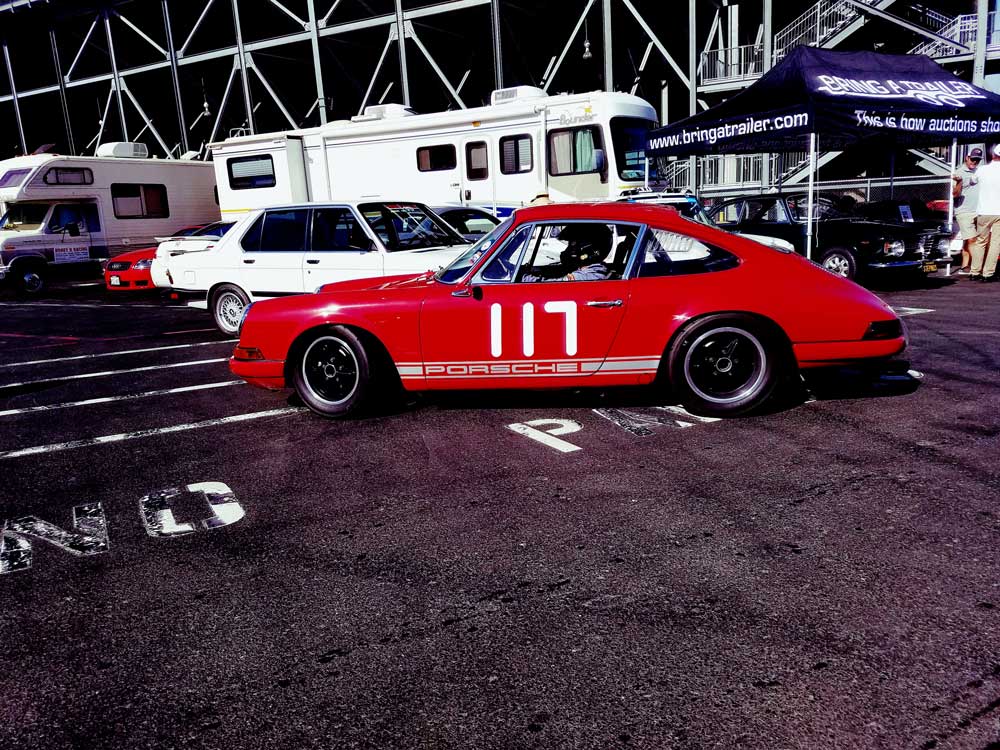 So I know people with Porsche's, Datsuns, Camaro's, BMW 2002, Mustangs.
I was left with either a Mini Cooper or an ALFA Romeo.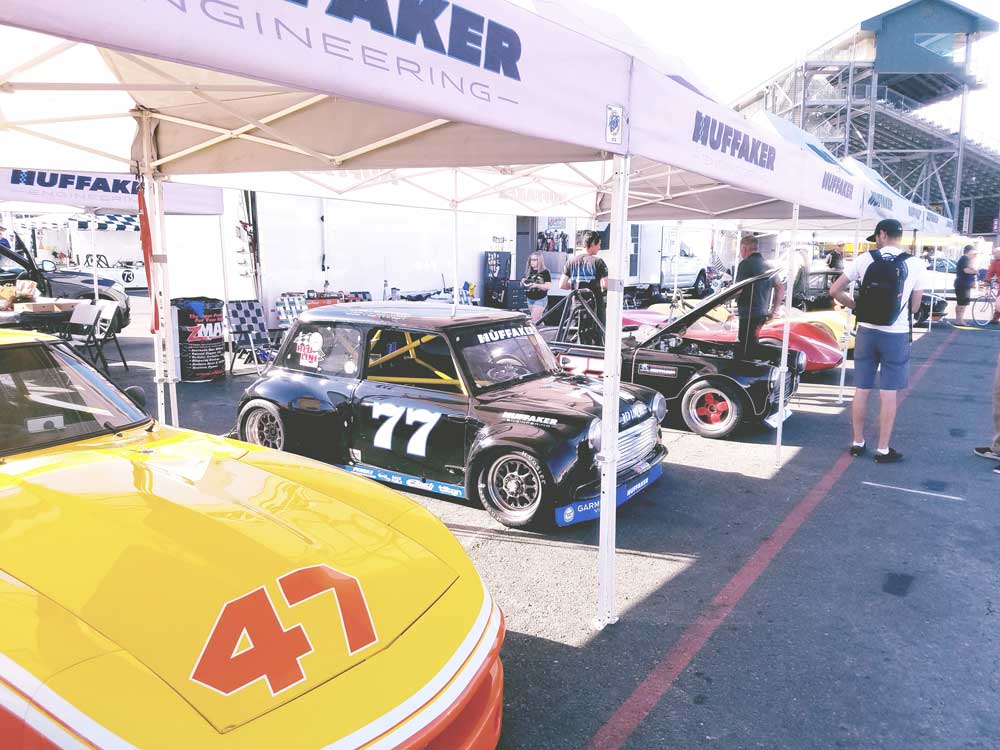 The Mini Coopers were fast and cornered on rails.  The guy at the checkin booth was going on and on and ALFA Romeo's .  He was a member of some ALFA Romeo club and convinced me.
This was my exotic vehicle for the next 5 minutes.  Laps are quick.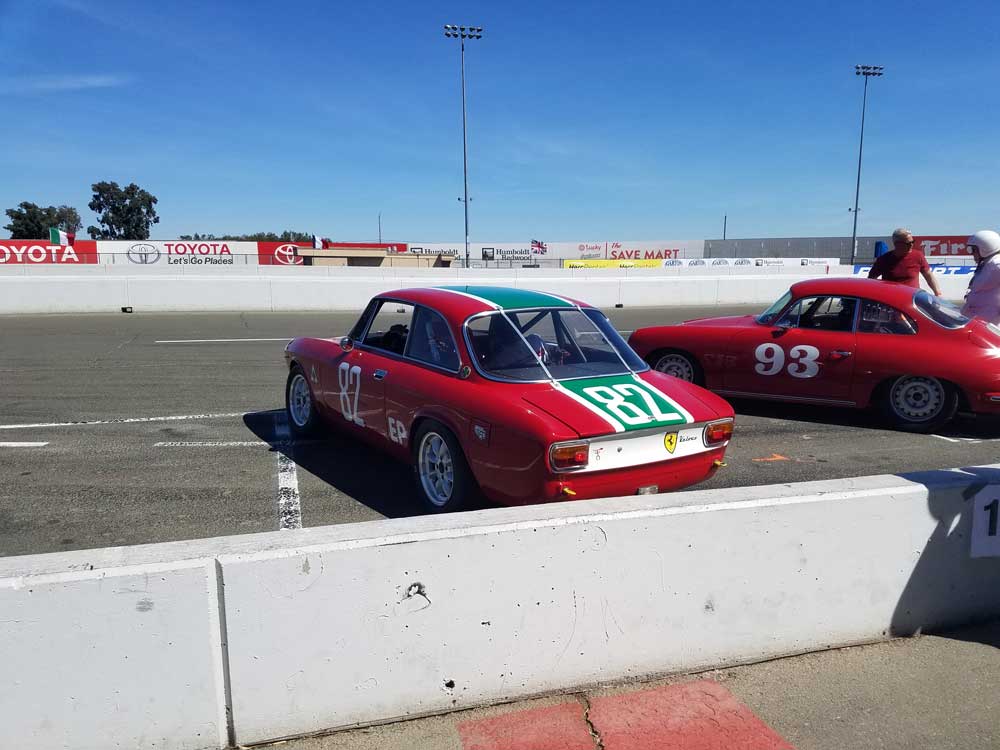 I was first in line and with nerves of steel I walked over to my car and started buckling in.  I leaned over and asked my driver
"Mind if I take a couple pics as we drive."  I got a 2 word response  "No".  Well he said no but his eyes said "Hell no". With that he took off and I was holding on for dear life.  I quickly realized that even though I thought this would be a mild ride.  The ALFA Romeo was all about speed and smoothness.  I could feel the tires gripping every inch of the road.  The traction was so grippy.  My driver was talented and new his car well.  During  turn ______ this guy managed to do multiple controlled slides and then his braking and down shifting was just so smooth.  I expect the entire ride to be violent and it was the opposite.  On the last straight away before the finish, my driver new his braking markers.  I did not and he took it too the limit.  After the first lap, I was ready for more and wanted him to go faster taking on all cars in our way.
In conclusion  race cars are the real deal!!
Share post: